Carmela is truly such an incredible person. Not only is she amazing at her job but she has a heart of gold as well. Carmela and Brian were so fun to work with. They made sure my husband and I had all that we needed from the beginning of the planning process to the wedding day. They made all of my wedding dreams come to life and we would not have been able to pull off my dream wedding without the two. Carmela always kept in close communication with me which eased my mind so much. I never had to worry about something going wrong because Carmela was always one step ahead of me and had everything taken care of for me. They are such a sweet, caring, and genuine team at infinity Studios. You won't go wrong booking them to plan your dream wedding or dream event. I highly recommend these amazing people.

Carmela is truly incredible. We could not have pulled off our wedding without her. She stayed in constant communication throughout the whole process and made sure everything went as planned. When our officiant cancelled on us we were so stressed, but she quickly found another one. Our wedding fell on high school homecoming weekend so it was a struggle to find a hairdresser, but Carmela somehow found one. Amazing! They also have a large variety of wedding decor and necessities. She brought and set up table runners, an aisle runner (which I completely forgot about), and a chocolate fountain. Our ceremony location did not have an altar, but that was no problem for Carmela because her and her husband Brian hauled that down for us too. Just incredible! Carmela and Brian are probably the nicest people we've ever met. Everything was just perfect! I can't thank them enough for all that they did for us. We couldn't have done this without them.

Words cannot express my gratitude for Infinity Studios. My wedding was everything we wanted it to be, and it's all because of them. When I first called Carmela I was frantic. My wedding was a few months away and nothing was done except sending invitations. Carmela put me at east immediately. I am not much of a decorator, I left pretty much all of that up to Carmela. I came to them with a simple idea and they worked their magic and brought it to life. Carmela is a top-notch planner and I am incredibly lucky to have had her help. She always made us feel as though she had everything under control. I got married at the very top if a mountain and I'm pretty sure its not an easy task to haul an entire wedding site to the top of a mountain where the only way to get up there is by ski lift. They make things happen. The day of the wedding ran so smoothly. Carmela was always smiling and so nice to talk to. I'm pretty sure she's one of those people whose "happiness" is contagious, which is a reallllllly good person to be around during stressful times. I wouldn't have traded her for anyone else to ensure my day was one to remember… and it was!

Main Street Harrison Lions Club is grateful to have had the opportunity to work with Carmela and Infinity Studios Event Planning. Carmela and her team put together a wonderful event for the club's Charter night. Carmela and her team were extremely professional and provided quality customer service. She was intuitive, detailed, organized, and worked extremely hard to ensure our event was a success!  She is easy to work with and lots of fun especially when it comes to planning your event. We received wonderful feedback from members of the Main Street Harrison Lions Club and the distinguished Lion Dignitary guests on how lovely, professional, and simply elegant the design of the room and overall atmosphere of the event.  Most importantly, Carmela made the event stress free. We highly recommend Infinity Studios Event Planning to other organizations and our friends!

Carmela did an exceptional job as the wedding planner for my daughter's wedding. With many challenges due to Covid, she helped us navigate postponing (more than once) and planning the ceremony and reception. The day-of she helped keep me sane. She decorated beautifully and made decisions effectively. I highly recommend Infinity Studios for your wedding or event.

When I looked at the pictures of my wedding it was decorated so beautifully. It was my fairy tale wedding and I was Cinderella Carmela did everything she said she would do for me!.Carmela and Brian are the nicest people you ever want to meet. Thank You so much for everything!

Thank you guys for everything… the frame, fund box, decorations, taking charge of the reception – it was just what we needed. Everything went so well and my parents really enjoyed you being there. It's hard to convey our thanks on a card, and with words, but thank you!

Thank you, thank you, thank you! We needed someone to help take care and be the point person and you guys were it. Carmela, thanks for coming up with the decorations. I had an idea of what I wanted, with no passion to make it happen, and you stepped in and made it 100x better than my idea.

Carmela, thank you for making this day so special for us. You are a wonderful person, and you are amazing at what you do. 

Thank you so much for all you did for our wedding! Colton and I had the dream wedding and reception and it was a perfect day we will never forget. Thank you for working so hard to make it everything we wanted and more.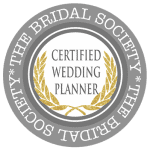 Let's get started!
Fill out the form below and we'll email you to schedule a no-obligation consult!